Tab groups in tree style
Vertical tree structure layout of your tab groups. Show context of newly open tabs inside groups.
Tag your tabs
Add tags on your tabs to organize your workflow and easy to find out :- why this tab remain open?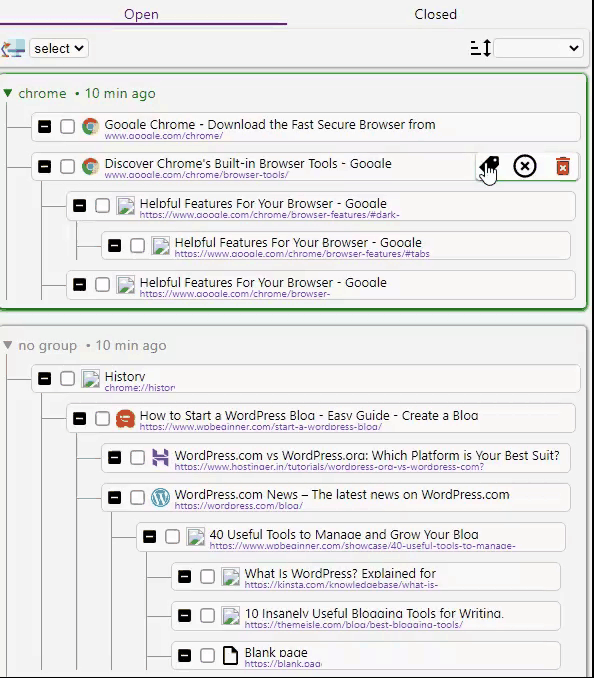 Group Manager
No more struggle to manage groups. Tab wave fix your tab groups clutter. Easy Drag and Drop interfaces. Simplify group modification.
Group sorting
Re-order your groups according to their usage. Also sort by domain, title, url & groupname.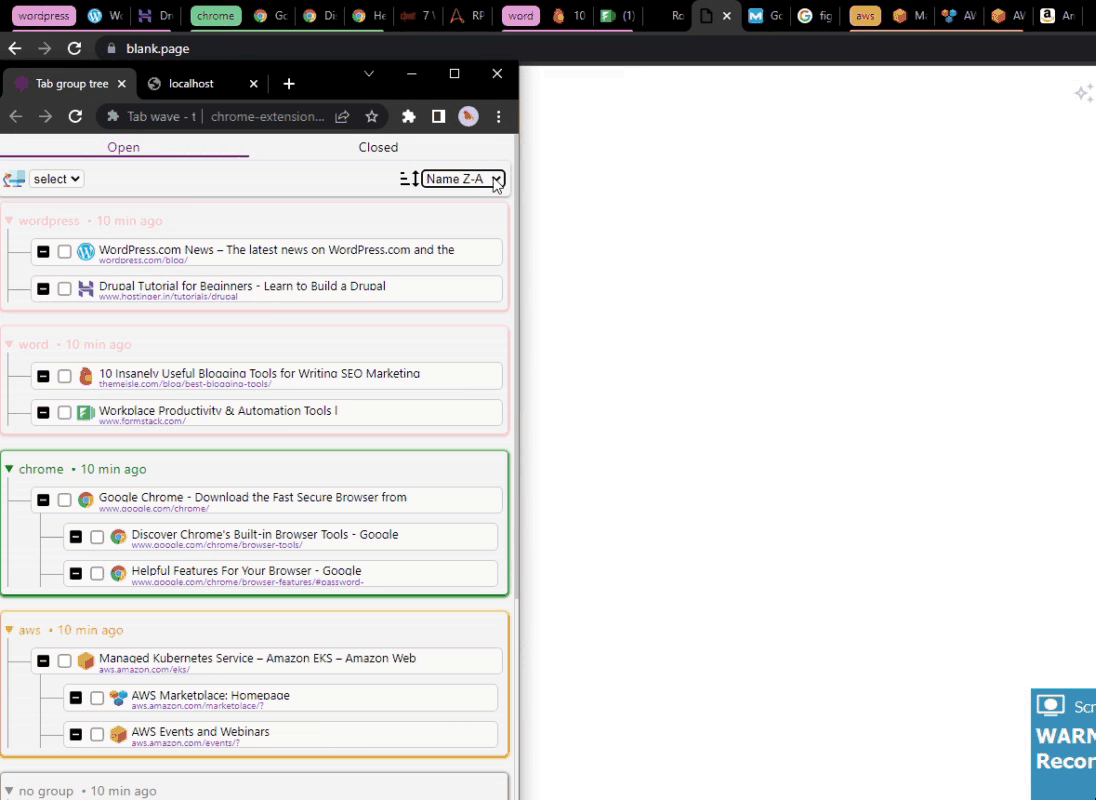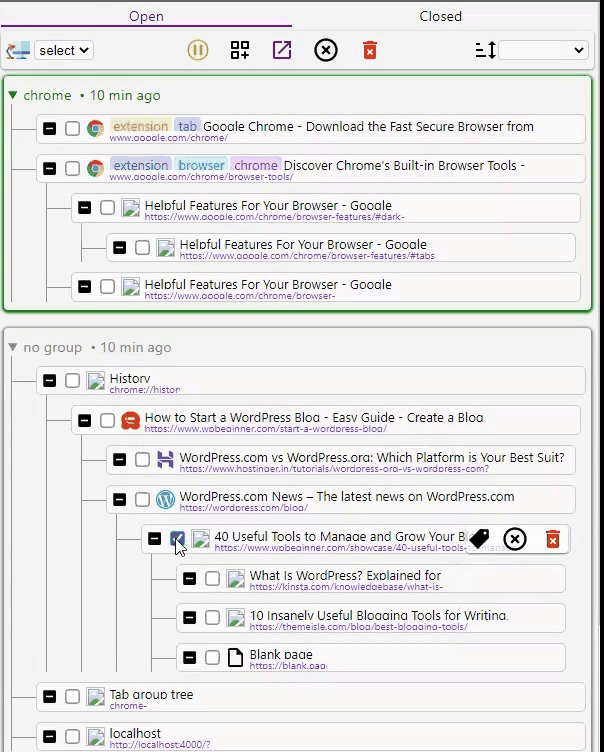 Suspend tabs
Reduces memory usage and make your computer run smoothly by suspending the tabs.
Cloud Sync
Your workspaces are auto-synced to the cloud, so you always have access to your data on different devices.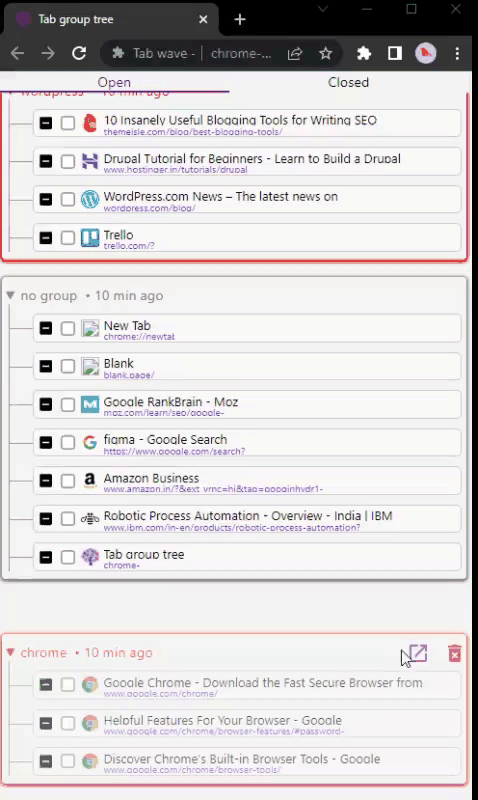 Restore Groups
View and manage all closed and saved groups. Restore in one click.
Less chaos, more focus
Switch all tabs and groups according to your workspaces.