⇒ Step 1: Select tabs
Select Tabs by checking its checkbox.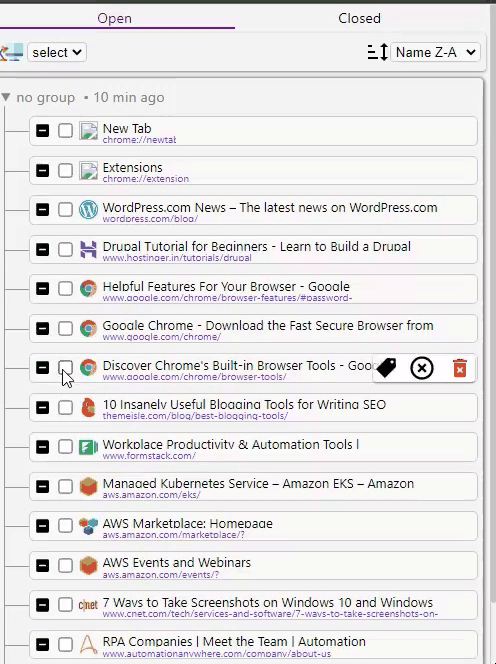 ⇒ Step 2: Start grouping
Multiple icons will display in toolbar.
Click on Group Icon and tabgroup list appear.
Click on Create new tab to create new tab
⇒ Last Step: Fill Details
Pick any color from listed colours.
Select workspace/project name (optional).
Enter group's title and click on Done icon.